The first chapter would is completed and the actors of the model explained. Here again the overview: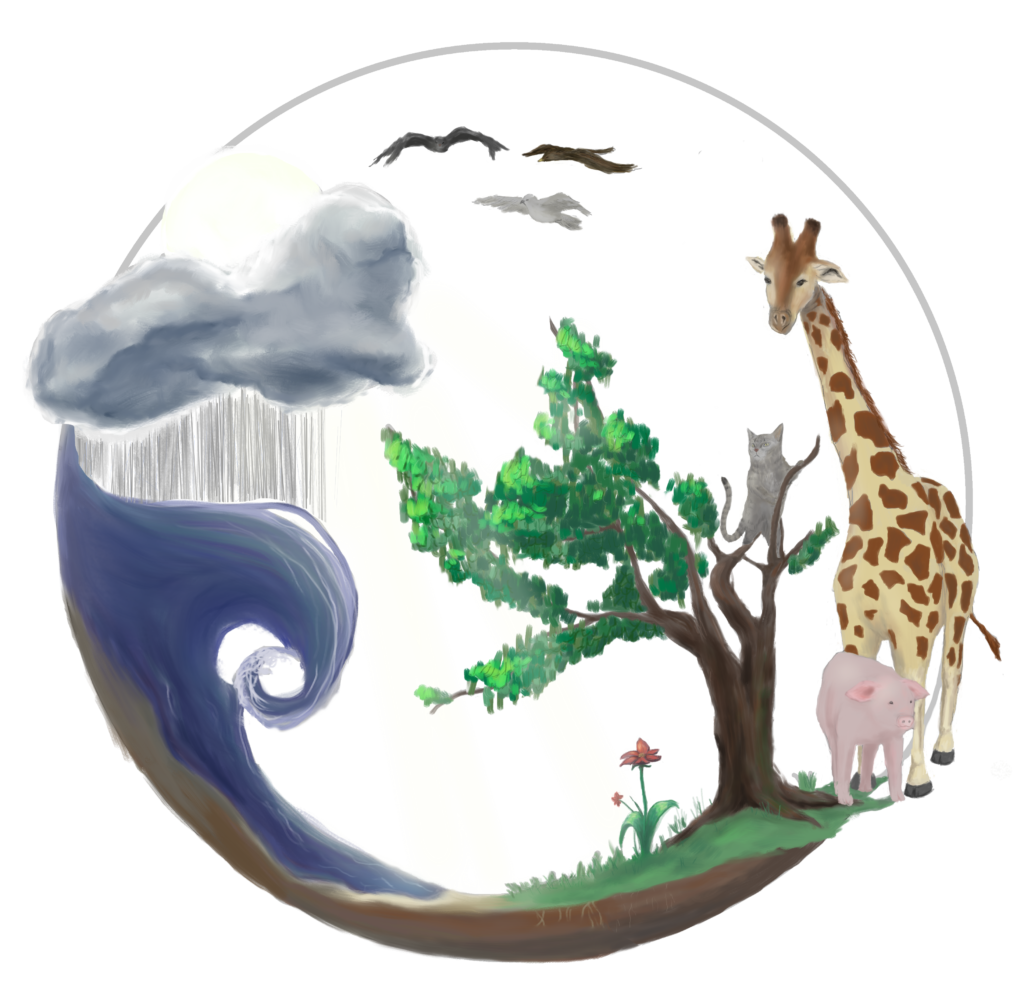 It means
1 a. The earth an the sea:
For society

1b. The plant world:
For companies and institutions
1 c. Wildlife:
For humans and wildlife

1 d. The weather:
For regular cycles but also random events and disasters
That's it, hungry for chapter 2?